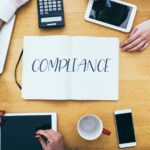 We are delighted to let you all know that we achieved 100% Compliance on our Tusla inspection in Newbridge.  A huge amount of effort went into the reopening of the Creche: an abundant of paperwork, constant training and retraining, continuous updating of policies and procedures to keep everyone safe and well.
A huge thank you to all of our parents for their collaboration on policies, constant communication and unwavering support and patience as we all navigated through the new procedures and paperwork.  A massive thanks to our amazing team of professionals who embraced the changes and perfected them to ensure best practice was upheld at all times.  Your dedication and professionalism has not gone unnoticed.
Lastly, but most importantly, thanks to our incredible children, who embraced these changes and have made them their 'new norm.' Your smiling, happy faces and inquisitive minds are what makes our days so worthwhile and they are the reason we come in every day.
Well done and congratulations to everyone.
Thanks for all the hard work,
Georga & Conor.