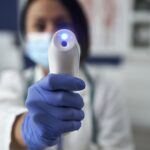 On 1 January 2021 Minister Roderic O'Gorman announced the postponement of the post-Christmas resumption of the ECCE programme to Monday 11 January, in line with the delayed reopening of Primary and Secondary Schools. This is an attempt to further minimise social mixing in a bid to reduce the spread of COVID-19.
We are currently carrying out a risk assessment to see what service, if any, we will be able to offer our parents during the week of the 4th – 8th January 2021.  Our priority is to keep everyone as safe as possible.  We are asking parents to contact us via text to 0878509263 if you are working on the frontline in the health and social care sectors and let us know what hours and days you would need. We will do our best to accommodate these children first.  If there is additional space we will widen this to children of parents who are working in other frontline sectors.
Thank you so much for your patience during this matter.  It is a very difficult and stressful time for everyone.
Regards
Georga & Conor